Alexandros Avramidis was born in Thessaloniki in 1971.
Since 1997 he has been working as a photojournalist, covering a number of issues mainly from the region of Northern Greece and the Balkans, for Greek and international media. Since 2012 he is a stringer for Reuters.
His photographs have been published in the largest newspapers and magazines in Greece and abroad, such as the New York Times, El Pais, Liberation, Corriere della Sera, Spiegel, the Wall Street Journal, Newsweek and Kathimerini.
In 2016 he was awarded the Pulitzer Prize as a member of the Reuters photojournalist team that covered the refugee crisis in Greece and the rest of Europe.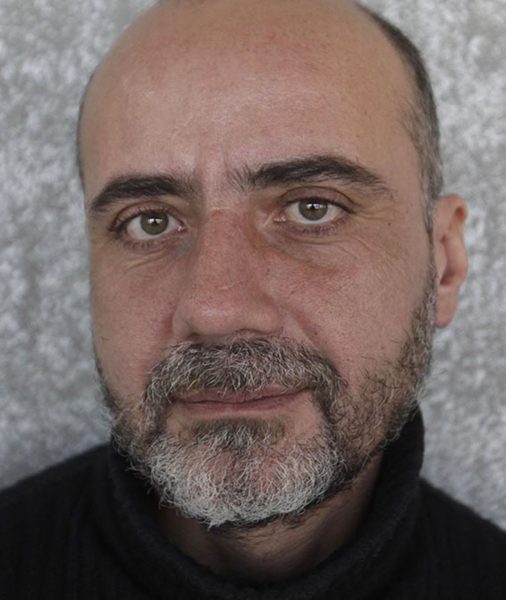 The last fishing
On the 12th of June 2018, Panagiotis Pagonis went fishing for the last time, in his boat, "Katerina". A few days later, at the small port of Asprovalta he would watch the destruction of his boat by a bulldozer.
Panagiotis is one of the 764 coastal fishermen around Greece who joined the "Scrapping of fishing vessels" Action. According to the Action, fishermen proceed to the destruction of their vessel voluntarily, in order to receive the corresponding compensation. The aim of the program is to reduce the fishing fleet as an attempt to stimulate the constantly declining fish stocks in the Aegean.
In the following period, along with the scrapping of Panagiotis's boat, I would witness the scrapping of the vessels of Stelios, Thodoros, Yiannis and other fishermen of the area. Beautiful boats, which took a lot of craftsmanship and months of hard work to make, were seen to dissolve within a few minutes under the pressure of the machine.
Many voices are raised to say that the withdrawal program leads to an irreparable loss of our naval heritage.
At the same area, in the bay of Ierissos, Panagiotis Ioannou with his two sons are trying to shape the wood. At the old shipyard next to the tourist beach, the sound of the adze hammering the nail deep into the wood keeps going. They are few of the last remaining shipwrights, stubbornly pursuing a centuries-old tradition.