Orestis Seferoglou was born in Athens in 1990.
He has participated in a series of Workshops and Masterclasses by top-class photographers from Greece and abroad, including Anders Petersen, Chris Morris, Davide Monteleone, Stefano De Luigi, Pavlos Fysakis, Kamilo Nollas, in collaboration with the ICP in New York. In 2014, Orestis was selected for the 7-month International Masterclass by VII Photo Agency in Milan. In 2017 he participated in the "Dust Breeding" Culture and Development Laboratory of Photographic Project at the Athens School of Fine Arts (ASFA) by photographers Yorgos Karailias and Yorgos Prinos.
Seferoglou started his career as a staff multimedia photojournalist in Eleftherotypia national daily newspaper and EPSILON magazine. Furthermore his photographs have been published in various Greek and international magazines such as MONOCLE, Die Welt BLAU Magazin, enorm magazine, WOZ, K magazine, BHMAgazino, METRO, Aegean Airlines BLUE, Gastronomos and more. He is collaborating with SOOC photo agency and he is working as a freelance photographer for VICE Greece and Kathimerini. He is also collaborating on photographic projects with international humanitarian organisations such as CARE, SolidarityNow and HumanRights360.
Seferoglou's work has been featured in numerous exhibitions, including : Athens Photo Festival, Medphoto Mediterranean Photography Festival, Docfield Barcelona, Menontrenuno Sardinia, Festival Territoires en Images Paris, Kythera Photographic Encounters, The Hunt Museum, TEDxAthens, LSE, King's College London.
In 2016, he was nominated for the World Press Photo Joop Swart Masterclass. In 2018 he was invited as a speaker at the official TEDx event of the Panteion University of Social and Political Sciences (TEDxPanteionUniversity) to present his work on immigration and racism.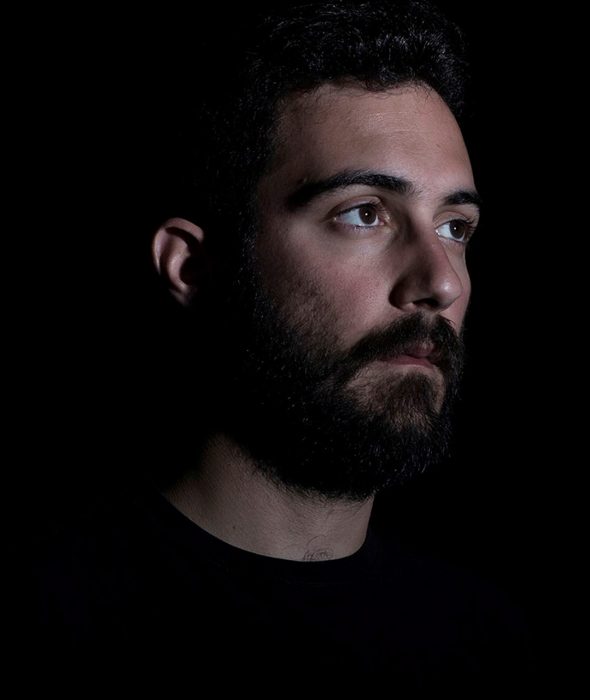 Abtahaap – A big tree, a harbor and a pearl
Doha, (ad-Dawḥa or ad-Dōḥa), literally meaning "the big tree" in Modern Arabic or locally "rounded bays" is the capital city and most populous city of the State of Qatar. It is county's fastest growing city, with over half of the nation's population living in the metropolitan area.
Since the last decades of the 20th century and the transformation of a fishing and pearl catching settlement to a modern city, Doha is experiencing an interaction of multicultural groups in different levels. Unlike western countries, in Qatar foreigners represent the majority of the population. Doha has become a city of expatriates and the urban spaces are mapping the boundaries between different social economic and cultural groups and the way these groups are interacting and experiencing inside city's layers.
Doha is a city in the making. The city is a fast growing economic center, an upcoming metropolis in the Persian Gulf. The modern, metal and glass skyscrapers of Doha are replacing the traditional buildings and the empty areas of the desert. The rapid transformations driven by the country's new wealth, are reshaping the landscape and are becoming the new traces of memory for future historians. The under-construction sites and the completed buildings are creating a sense of timelessness.