Petros Giannakouris was born in Athens in 1974 and studied at the College of Applied Photography in Athens.
He has worked as a professional photojournalist since 1995, as a staffer for several newspapers and local news agencies, before joining the Associated Press in 2003.
He has covered a wide range of major stories in Greece including the country's financial turmoil and refugee crisis, as well as being sent on multiple assignments that include the War in Iraq (2007-2009), and the aftermath of the Israel-Hezbollah war in Lebanon in 2006, along with several major international sporting events including Olympic Games.
His work has been awarded in many prestigious photo contests, like Picture of the Year (POY), National Press Photographers Association Αwards (NPPA) and others.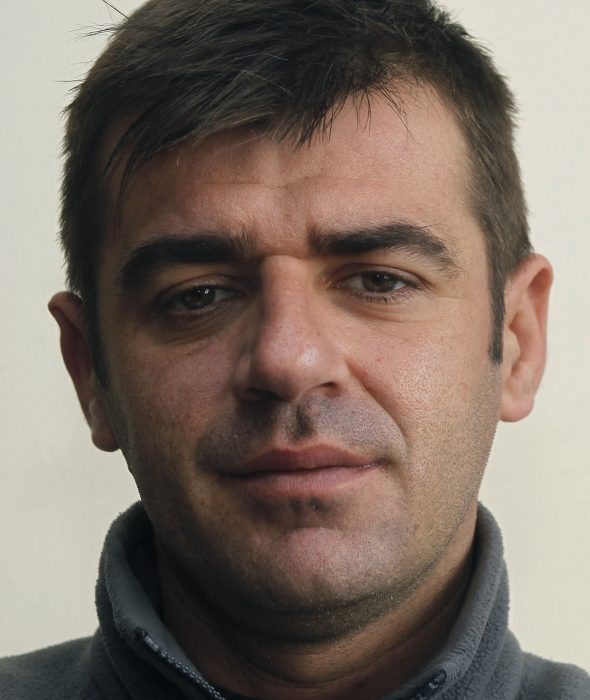 The Godmaker
Haralambos Goumas is a man who fashions gods out of clay –a reversal of most ancient creation myths in which gods make men.
Over the past half-century, Goumas, aged 67, has produced thousands of large terracotta statues of ancient Greek deities, mythical figures and fabulous beasts, mostly for use as architectural and garden ornaments.
They are a rare survival of a vanishing art in recession-plagued Greece, all made by hand using traditional techniques in a western Athens workshop squeezed in among warehouses, small industries and a railyard.
"I guess that in my lifetime I have made a lot more statues than those in China's Terracotta Army," Goumas told the Associated Press.
Like the 2,200-year old, life-sized sculptures of about 9,000 soldiers and imperial officials dug up in northwestern China, many of Goumas's pieces stand in tidy ranks, in a yard fronting the long, metal-roofed shed with its old-fashioned wood-fired furnace, where he works.
Others are scattered apparently randomly: an Athena here, a horse or a satyr there, among bulls' heads, griffins, sphinxes, garden urns or busts of 5th-century BC Athenian philosopher Socrates and the 19th-century Greek poet Dionysios Solomos. There's even a Christ statue somewhere.
Most draw from the neoclassical tradition that dominated Greek urban architecture from the 1830s to the 1920s, and was blitzed during unbridled post-World War II redevelopment. Once rejected as trite remnants of an irrelevant past, the original neoclassical terracotta statues that decorated facades, niches and pediments are now highly-prized antiques.
The tenth of 12 children, Goumas was born next to the workshop –initially his father's porcelain fittings business– that was still surrounded by vineyards and orchards, with the Acropolis dominating the landscape to the east. All of his brothers worked there at some point, though he is the only one to have persevered.
"It's a very hard, physically demanding work," he said. "It's not so easy to breathe in the smoke from the furnace, or lift these very heavy statues –some weigh 100 kilograms (220 pounds) and the molds can reach 300 kilograms".
Although past retirement age, Goumas hopes to continue working and at the same time to create a school for young artists on the site, provided he can raise the necessary funds.
"Then I'll never have to leave this place," he said. "I have made so many gods that I believe one or another will help me. [Otherwise,] what did I make them all for?".