I was born in Athens in 1966.
I began my professional career in 1987 by launching Prisma photo agency, publishing my work in both Greek and foreign print media. After ten years of work at the agency, in 1996, I received a proposal from the Reuters news agency for a cooperation based on Athens. I worked with the agency until 2014. Today I work as a freelancer, with mainly collaborating with the Associated Press and Bloomberg agencies.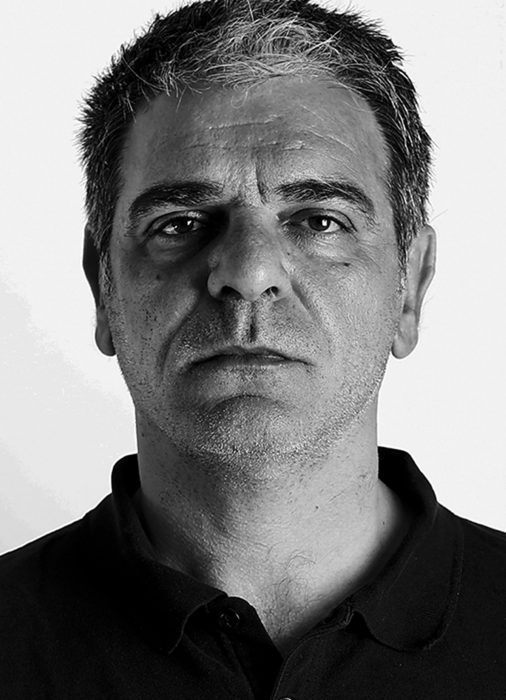 Ghost buildings of Athens
he ghost buildings that stand semi-ruined on a central avenue of Athens, are squeezed between the police headquarters and the Supreme Court, just a couple miles from the Greek parliament.
These blocks of flats, built back in the 1930s to house Greek refugees from Asia Minor, have not been taken care of for decades.
Eight blocks of 228 flats. While it's quite simple to explain to someone what these rundown and graffiti-covered buildings are now, explaining how this place reached this point is more difficult.
The story starts when the children of the refugees began moving out some years ago, leaving behind their elderly parents who later passed away or abandoned their properties.
In 2001, the state bought almost all the apartments in the complex, and plans were laid to demolish the buildings and make use of the area differently, but these ideas were opposed by the residents. Finally, in 2008, Greece declared the buildings a heritage site worthy of protection, and all action froze.
These days, all kinds of people live in the flats. The diverse group ranges from original owners who have been there for over 70 years, to Greek families who squatted there after losing their homes during the economic crisis, to families from Turkey, Iranian political asylum seekers, and drug addicts.